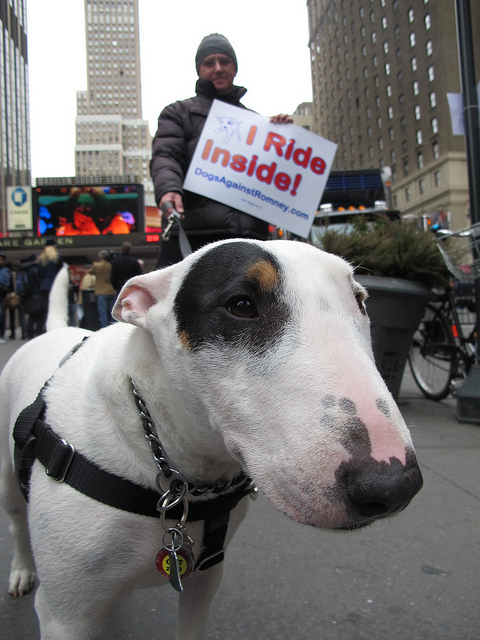 From culture.wnyc.org
Mitt Romney put his family dog on top of their car in the dogs carrier. I don't care how many people are in my car, my dog would NEVER go on top.
Here is a link to the story on NPR.
Read the full story
.
I would love to hear your feedback on this and if it would change your view on a presidential candidate.